jazz academy dates
09-10-11 october 2015
27-28-29 november 2015
15-16-17 january 2015
11-12-13 march 2016
22-23-24 april 2016
register now
about the program
We are proud to offer vocalists a unique curriculum that includes 100 hours of training in vocal improvisation, culminating in a final concert. This program will be held at
Codarts Rotterdam
in five weekend sessions, October 2015 through April 2016.  
for participants: homework pages
Academy Homework
Creative Vocal Ensemble Homework
 

  Program Options 

Fees
1) Vocal Jazz Academy - Weekend sessions

$

1150

2) Creative Vocal Ensemble - Friday evenings
$450
3) Certification Program - Academy + Ensemble

$1400
vocal jazz academy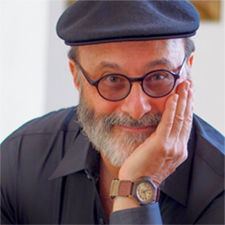 Bob Stoloff's Vocal Jazz Academy
includes in-depth training in vocal improvisation, instru-vocal articulation, rhythm, spontaneous group improvisation (circlesongs), stage performance training, and music theory.  Fees include all instructional materials - Bob's books
Rhythmania!, 
Recipes for Soloing over Jazz Standards, Volume 1
and supporting audio.
Learn more
creative vocal ensemble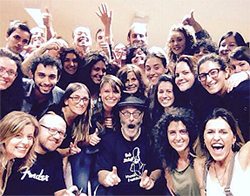 Bob Stoloff's Creative Vocal Ensemble
 is a unique program designed to train singers how to blend, articulate, harmonize and improvise by performing standard jazz choir arrangements written by well-known composers and arrangers including Michele Weir, Kerry Marsh, Greg Jasperse, Anders Jalkeus and others. Participants will learn the fundamentals of ensemble singing and receive expert coaching in style interpretation, stage presence, group dynamics, jazz and traditional articulation, visual presentation and stage performance skills.
Learn more